Abstract paintings in 2022
In this short video, I present you the abstract paintings I created in 2022. Some of them were painted by order. In the second half of the year, however, you can see that I started using a new technique; using golden leafs to assentuate golden color that became more and more present in my work. The images express strength, optimism, and abundance. It certainly reflects my inner mood. This is converted into energy, which you then see in the painting. Enjoy the art and ask yourself every day: How can I make the best use of the time I have?
News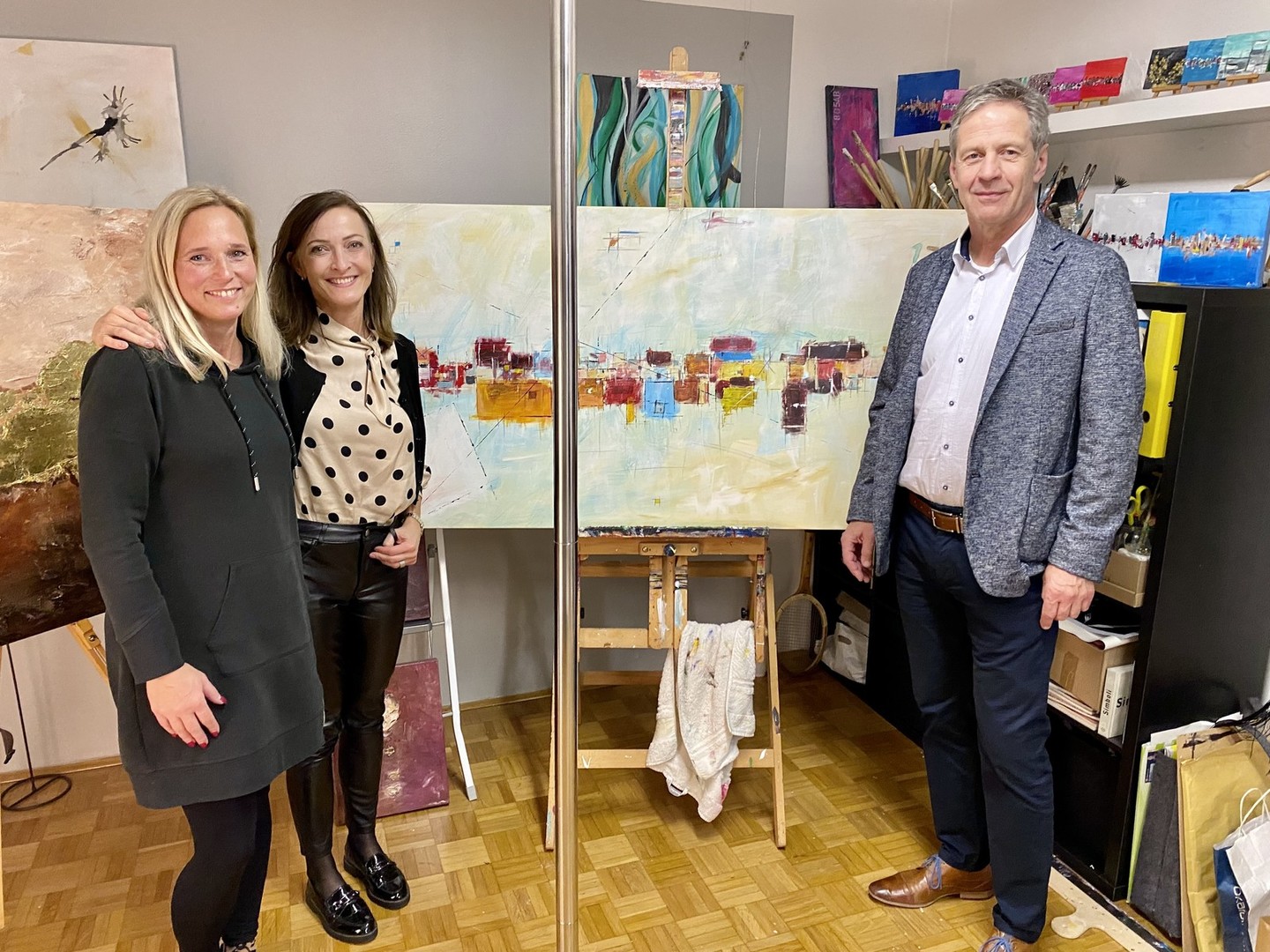 The paintings travel to Dolenjska
The lovely couple Lampret furnished their renovated home with my abstract paintings. I painted two pictures according to the order, and they chose two from the archive. The first meeting was as genuine as if we had known each other for many years. The energy has become intertwined, and this is what can be seen in their new pictures. Thanks to bo...
All news
The painting brought solar energy into our living room and brightened up the previously barren wall. We believe that throughout the year it will be a memory of summer and the sea, which we all love very much. Daughter, who loves to draw, has already used your elements in her drawings.
Family Škof
Awesome. Hot. Lots of things going through my head:)
Miha Šetina
"Impressive oil on canvas, bringing sunshine energy into our home" A big thank you and lots of success in the future, dear AnnMarie Sandra Penger
Sandra Penger
Hi AnnMarie! We love the painting!! It hangs in our bedroom and it looks beautiful We participated in a home tour earlier this summer where hundreds of people saw our home and we received many compliments!
Melissa Chamberlain
Painting represents inexhaustible source of inspiration...It's interesting, optimistic. It's inviting you to take a closer look...only then you discover the words that tell and mean a lot. Namely, the painting is hiding lots of words that you need to find precisely. Aleš Ravnikar Nepremičnine.net, CEO
Aleš Ravnikar
I like your painting, because it makes me drift away and calms me down while observing colours and lines.
Mojca Starec